Challenge of the week Lockdown 2021
Week beginning 11.01.21
Play 'Animal Dodges'
Week beginning 18.01.21: Take part in the BBC Bitesize seven days of kindness challenge!
See if you can complete the challenges below or make up your own acts of kindness.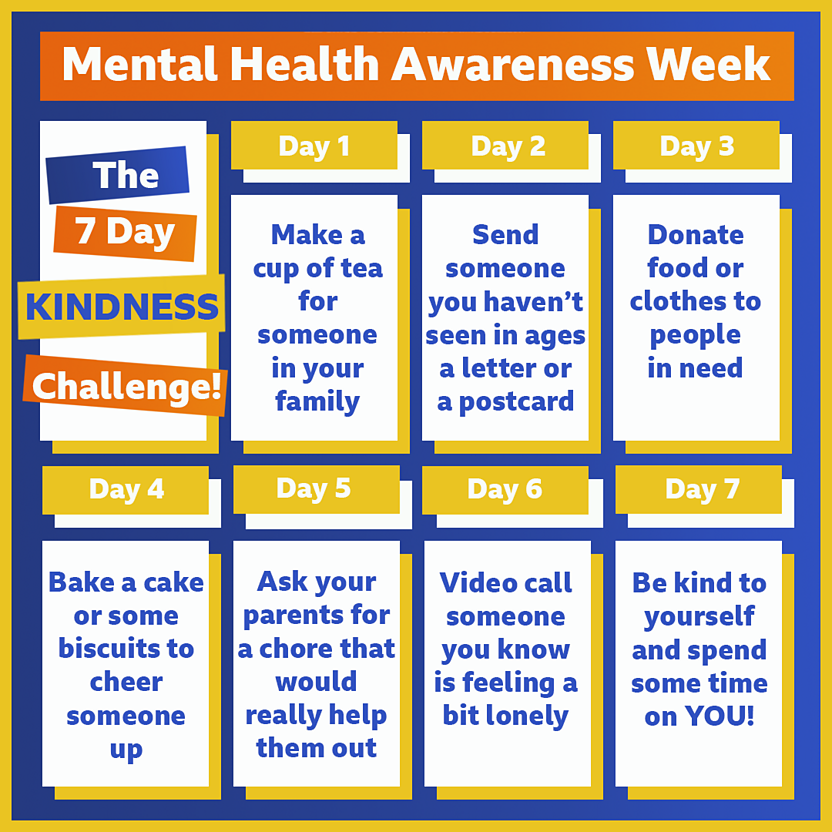 Week beginning 25/01/21: Try one (or all) of the 60 second challenges from the Youth Sport Trust!
Week beginning 01.02.21: Watch the video below. Make a list of all of the things that can calm you.
Week beginning 08.02.21: Make a Paper Mache Bowl!
Use the instructions here or be creative!