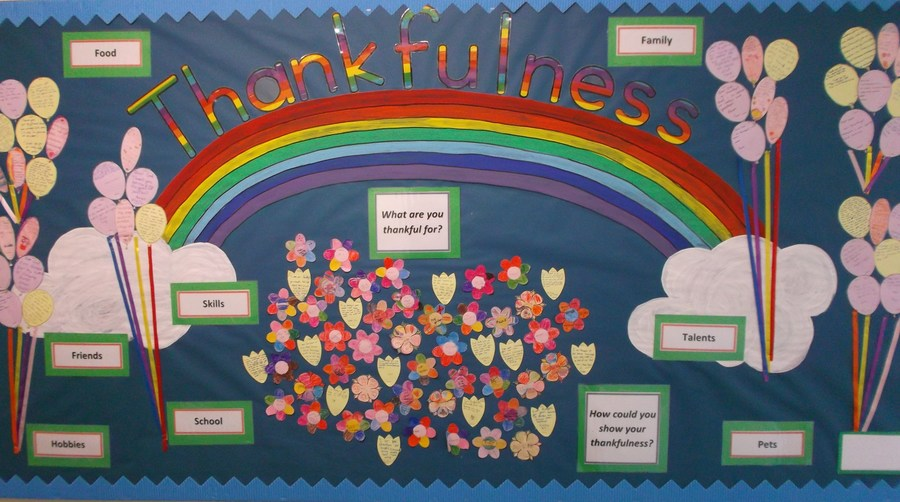 A selection of pupils' thoughts from the 'Thankfulness' display:
"I am thankful for all the wonderful teachers that go out of their way to support us."
Chloe Y5
"Dear God,
I am thankful that I can sing, cook, draw and do gymnastics."
Chloe Y6
"I am thankful for a roof over my head and food on my table because some people don't have this."
Will Y4
"Thank you for my dog, because when I am hurt he makes me better."
Sam Y3